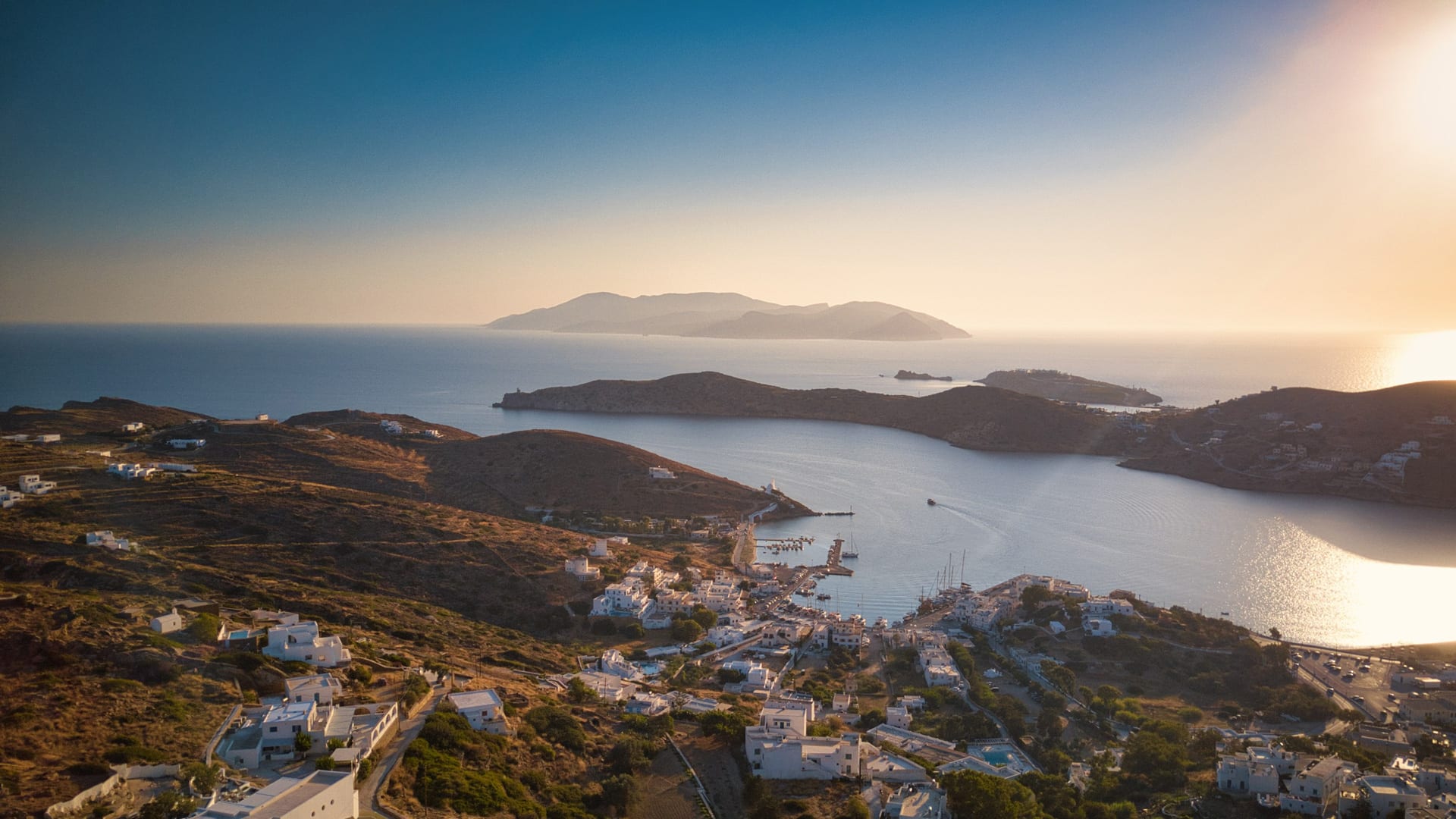 The Ecosystemic Transition Unit (ETU)
A roadmap for islands, villages and towns across the Mediterranean to join the energy transition About
The Ecosystemic Transition Unit (ETU) is a multilevel governance model developed by the Interreg MED Renewable Energy community, acting as a roadmap for municipalities in rural and island areas to join the green energy transition, based on social innovation. Rural and island communities are particularly vulnerable to climate change, as many of their livelihoods (such as agriculture) depend on the environment. Building resilience and promoting renewable energy in these areas requires a particular approach, using the energy transition as a way to generate jobs and revitalise rural areas. Learn more about our story and discover more about the origin of the ETU model.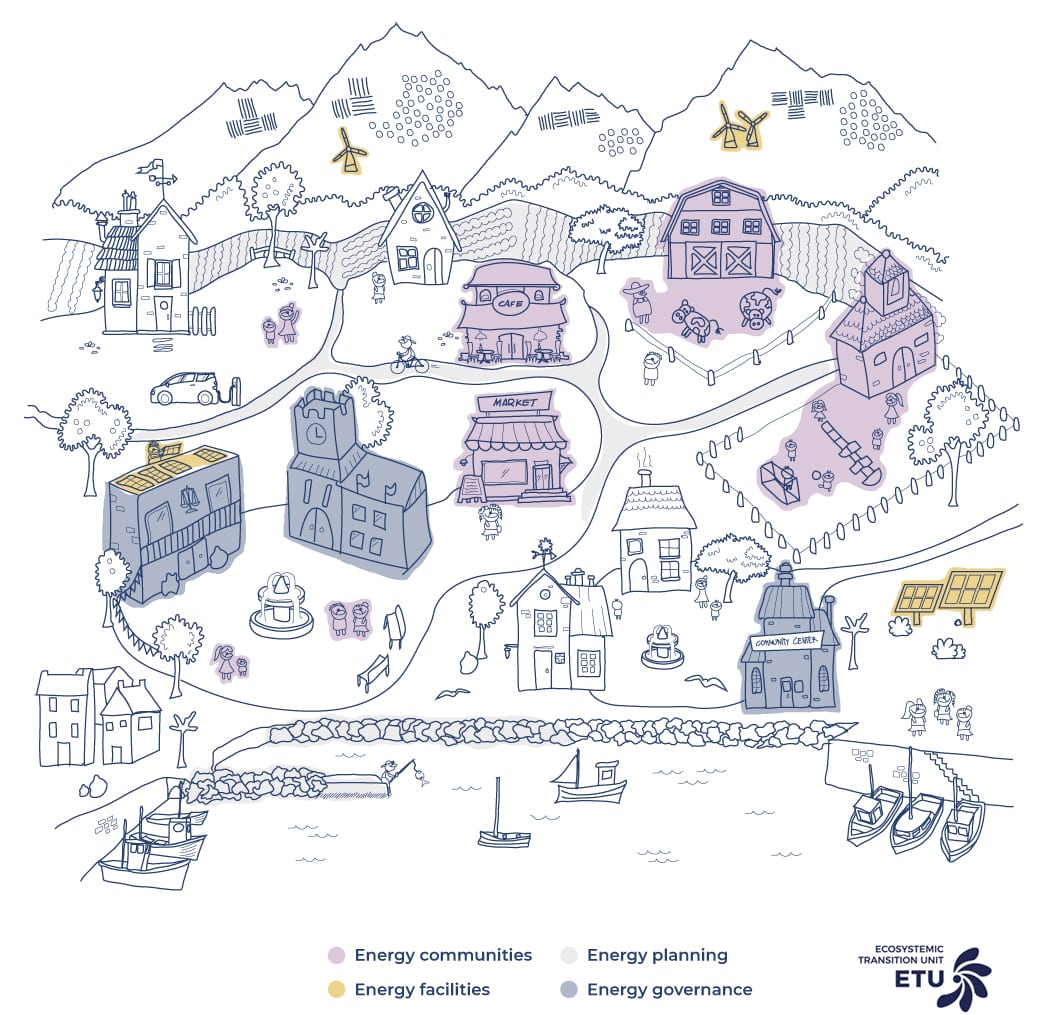 The ETU Manifesto
The ETU Model is based on five principles
that shape our Manifesto:
Holistic response to climate change
The ETU Initiative identifies climate change mitigation and adaptation actions, while addressing the regions' needs and aspirations.
Territorial equity
Implementing the ETU Model boosts energy cooperation between rural and urban areas.
Social innovation
The ETU governance model empowers communities to lead the energy transition in their region.
Green economy
Integrating the ETU Model into territorial planning creates alternative livelihood sources and opportunities for local residents.
Cooperation and commitment
The ETU promotes multilevel governance for territories to identify their own potential.
Toolbox
The ETU Toolbox gathers tools, methodologies and resources, which are freely available for all citizens and communities to support their energy transition. The contents of the ETU Toolbox are based on the outcomes and experience gained in the first phase of the Interreg MED Renewable Energy project.
Policy that supports the energy transition is closely linked to land management and territorial governance. As such, the ETU is a model for municipalities to integrate territorial planning, environmental regulations, social policies, and frameworks for the energy transition as part of a wider regional development plan.
The ETU Handbook brings together tools from the first phase of the Renewable Energy project, serving as a manual for municipalities that aspire to join the energy transition. The ETU Handbook and video tutorials are practical tools that support local authorities, energy professionals, businesses, and researchers alike. Discover how the ETU can support you!