ETU Initiative Networking Event: Designing the Mediterranean Green Transition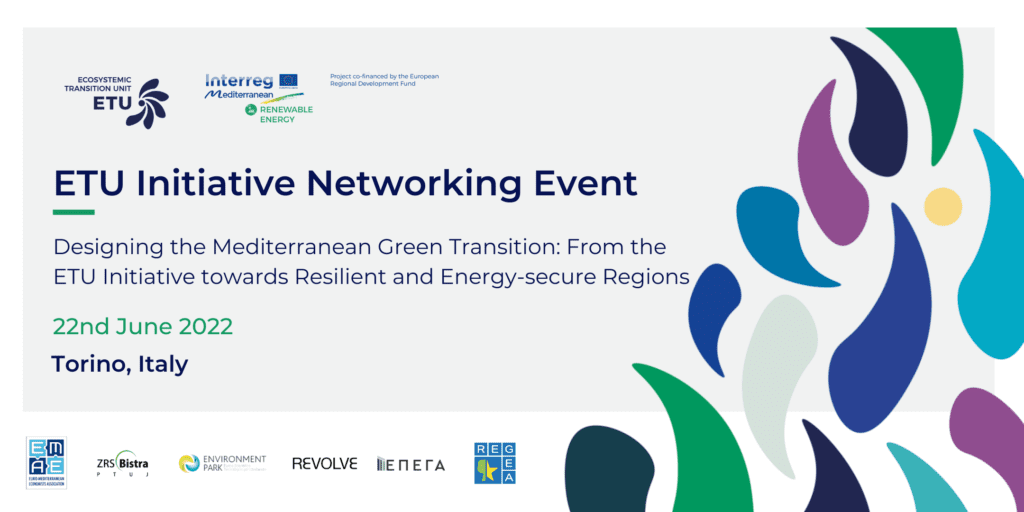 22nd June 2022
Turin, Italy
The Interreg MED Renewable Energy project is organising a networking event in Turin, to highlight the European funding opportunities accessible to the ETU Initiative's community. Environment Park – the Italian project partner of the Interreg MED Renewable Energy project – will host the in-person event in Turin, Italy. The event will bring together local organisations, governments, and technical stakeholders to create synergies to boost the Mediterranean green transition.
The Interreg MED Renewable Energy project launched the ETU Initiative at the beginning of 2021, establishing a collaboration between the project's partners and a group of Mediterranean territories interested in implementing energy transition projects. This collaboration offered the opportunity to test the ETU Toolbox with nine municipalities across the Mediterranean: the ETU Initiative Flagship Cases.
The project aims to build on that experience by supporting the ETU community in expanding their network and accessing funding. The ETU Networking Event will contribute to that. The event will bring together territories that are not necessarily familiar with EU funding programmes, presenting the opportunities they offer and creating connections with technical organisations that may support them in transitioning towards greener Mediterranean territories.