Energy Talk reveals the results of the ETU Initiative Flagship Cases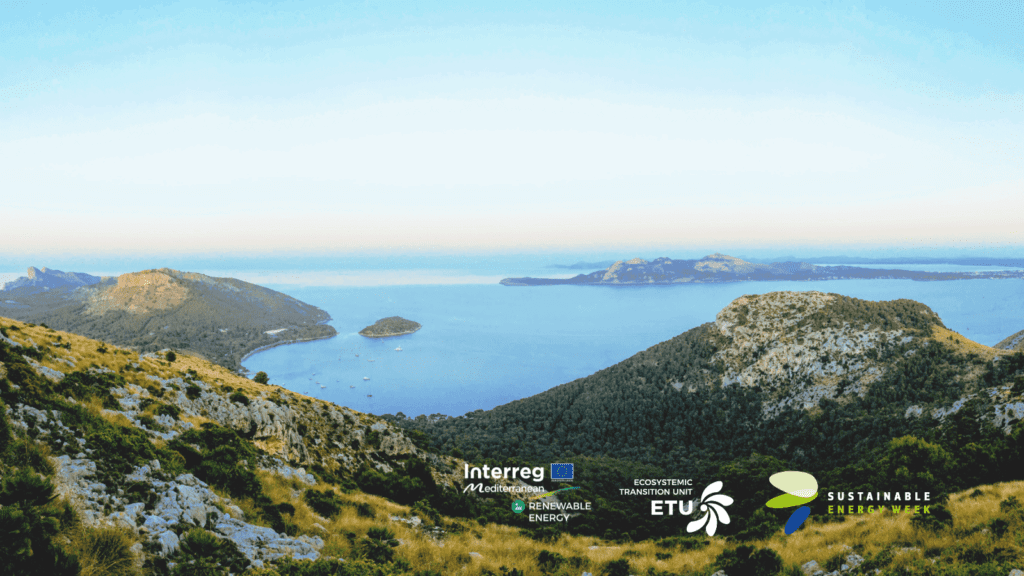 Tueday, 26th October 2021
15:30 CEST
Online event
The Interreg MED Renewable Energy Community will share the results of the ETU Flagship Cases in a Energy Talk within the framework of the EU Sustainable Energy Week (EUSEW). The talk will be a dynamic 10 minute presentation followed by a 10 minute Q&A. Following a TED talk style, the presentation aims to inspire the audience to boost the energy transition in their communities. You can join the session here.
Our community will also participate in the EUSEW's Networking Village running an Energy Fair stand throughout the week. You're invited to visit our virtual stand and meet us through a live chat. What information would you like? Prepare your questions and book your meeting! Visit the stand here.
These activities will take place on the EUSEW platform so make sure you're registered to add them to your schedule.